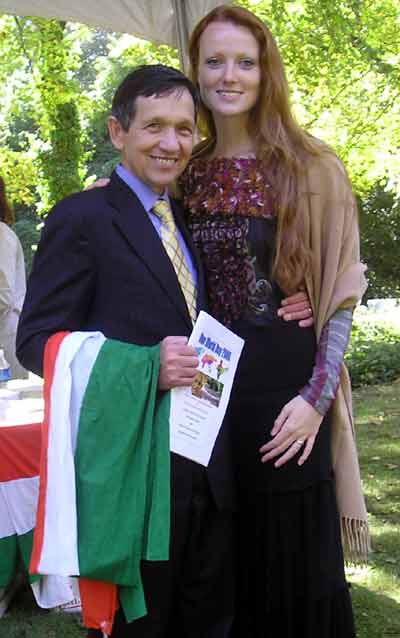 Dennis Kucinich hates working people. Dennis Kucinich cares about political and ideological purity as defined by Dennis Kucinich. He talks a good game, but when it comes to an opportunity to actually affect the lives of millions upon millions of working people for the better, well, Dennis Kucinich is more concerned about what is pure and perfect and correct than with what is practical and doable. How dare you Dennis Kucinich. For the good of humankind get together with John Boehner and Mitch McConnell and just go away.




Dennis Kucinich has no conscience and is just another old time pol trying to get on TV. While the Democrats of Congress are working diligently toward compromise on healthcare reform--something akin to sausage-making--demagogues like Dennis Kucinich use faux resistance to the political system (imagine that politicians make deals with various constituencies and interest groups in order to produce legislation--oh the horror, the horror!) to assert that somehow the system is corrupt (no kidding) and that the only one who could lead us out of this terrible morass would be... well ... Dennis Kucinich.




With regard to healthcare reform, Dennis Kucinich has now stated publicly (after inquiring about the location of the camera) that he will oppose any version of a healthcare reform bill that does not meet his own standards of acceptability. Hell, I oppose, on political and philosophical grounds, any version of healthcare reform but my own (by the way, I cannot understand why the American people are not clamoring, shouting from the rooftops, 'but Baby Fatt what do you think about how we should solve this problem? Please, please lead us; please tell everyone about the public option. Also, where's the keg?'). Once again, the American people have let me down.




Meanwhile, here in the real world, without healthcare reform another forty five thousand people will die this year for lack of health insurance (the stain of each of their souls poisons the being of each and every person who has ever voted for a Republican). But Dennis Kucinich holds out for perfection--perfection and face time.




No one cares Dennis. Go away. Take Ralph Nader with you.