Amacin grace, how sweat, the sound! I once was broke but now I've found
'His Excellency Chief James Ibori'
Looky here--
Dear Sir/Mamada
(yes he called me Mamada...and Michael Rodgers only calls me Love Turnip and Snuff baggy)

We met at that time in your country during one of my official state visit to your country.
We met? Surely I would remember meeting a chief!! I googled just to know what that would look like
Oh, yeah...I sat behind him in church.
Please kindly give me a call today,i want to assure you sincerely that i come to you in good faith, i will gladly appreciate your call today.


I am Chief James Ibori, the former Executive Governor of Delta State of Nigeria
Being from Missipii, I have heard of Delta State.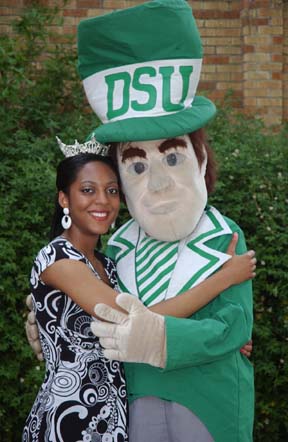 Where the womin are good lookin and the men are made of carpet (and need to vacuum their faces)
Without much ado I have to go straight to the point of my having to contact you. Right now I am undergoing a serious probe from the present President of the Federal Republic of Nigeria for misappropriation of funds..
A probe? My uncle had one a while back. It left him with lots of gas. His wife made him sleep outside.
I hereby confidentially inform you that I have the sum of $1,000.000.000 (One Billion United States Dollars) that I want to move into the safe custody of a foreign partner who will invest it for me and for your participation I will give you 40% of the total sum when you receive the funds.Be rest assured that this transaction will be conducted in a legal manner to give it the much credit it deserves.
40% of one billion? That's like, 16,000 dollars! I could buy a trailer home. (not a nice trailer home)

I can get this fund to you through any means of your choice be it through wire transfer or I can package and pass it through the diplomatic channel,this medium was formerly reserved for Ambassadors of Heads of State and County Chiefs .
He can pass it through a diplomatic channel? Is that like where the girl comes out of the TV on The Ring? I nearly wet my pants when i saw that.


Please let me know immediately if you can help me receive and secure this funds and please if by any means you are not interested in this business proposal I implore you to delete this message and never disclose its contents to any third party.
I promise not to let a third party know, or even a first party, or a second.
Thank You for your time
His Excellency Chief James Ibori.
Telephone. +234 (709)5069134
I'm Riiich!!!