What is a movie studio to do with a profitable franchise when a sequel is impossible and a reboot won't work? These days, the answer is easy: do a prequel. With the recent release of Prometheus generating so much attention and with anticipation running high for The Hobbit: An Unexpected Journey and Monsters University, it seems we are hungry for the backstories of our favorite characters and events. Prequels are nothing new, but they certainly entered their heyday following the release of the first three "episodes" of Star Wars. However, prospective prequel filmmakers need to remember that treading on the past is like walking in a minefield: one little misstep could be unforgivably disastrous. Just ask Star Wars fans.
These are the five best and worst movie prequels, as I see it, but before I begin, some ground rules: (1) Either the movie or its predecessor(s) have to have been a full-blown theatrical release (alas, that disqualifies Transmorphers: Fall of Man); (2) The prequel has to have been out at least long enough to hit the home video market (so no Prometheus); (3) Reboots don't count, because a key aspect of prequels is maintaining continuity; (4) I have to have seen both the prequel and the original(s) (which is why The Good, the Bad, and the Ugly isn't on this list, even though a lot of people will denounce its absence); and (5) The Godfather, Part II doesn't count, because it's only about 30% prequel.
---
THE WORST
#5. The Thing (2011)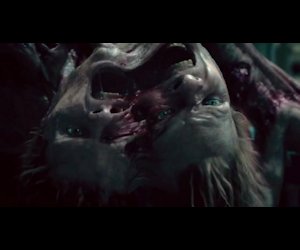 The Thing is not a terrible movie, and on the surface, it seems to do everything right in terms of placing its story directly in front of John Carpenter's The Thing. Continuity is honored without too many corny winks, scares are delivered, and Mary Elizabeth Winstead does a fantastic job pulling off the unlikely heroine of the picture. However, for every way in which it attempts to recapture the magic of the original film, it fails to deliver anything new or interesting. In short, it doesn't take any risks and is thus mere mimicry. This is an important point, because even if the maker of a prequel succeeds in sidestepping all of the mines, he still needs to justify the journey.
---
THE BEST
#5. Escape from the Planet of the Apes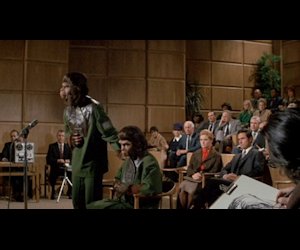 You've got to admire the producers of Escape from the Planet of the Apes. They lived in an age where neither "prequel" nor "reboot" had yet entered the lexicon, but they knew they had a goldmine of a franchise in their Planet of the Apes series. Unfortunately, Charlton Heston effectively destroyed any chance of there being a sequel after the events of Beneath the Planet of the Apes, since he decided the best way to conclude a story about the dangers of nuclear proliferation was to blow up what little was left of the Earth. (In hindsight, maybe his NRA presidency isn't so surprising.) There was no rule saying they couldn't go back in time and further explain what seemed like a relatively straight-forward backstory, so that's what they did. They even managed to include two popular side characters by utilizing a time travel mcguffin (hey, they were scientists; it practically writes itself), inadvertantly turning their story into one big Ouroburos loop. Not only is Escape from the Planet of the Apes a prequel, but it's also a sequel, and that kind of cleverness deserves recognition.
---
THE WORST
#4. X-Men Origins: Wolverine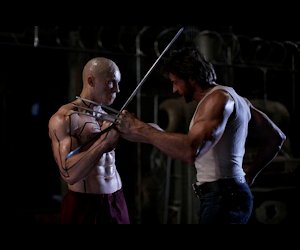 The makers of the X-Men series faced a similar dilemma after X-Men: The Last Stand sabotaged any future entries. Luckily, they had a mysterious backstory to explore, involving arguably their most popular character: Wolverine. They tapped a deep and rich comic book history and came up with X-Men Origins: Wolverine, a movie that succeeds in including--and ruining--some of the most popular Marvel characters who hadn't yet appeared in the series. It's also a muddy mess full of obvious plot holes that decides to answer Wolverine's most baffling riddle--how he lost his memory--with a completely nonsensical plot development. After The Last Stand and Wolverine, fans of the X-Men can be forgiven for concluding that their movie legacy peaked with X-2.
---
THE BEST
#4. Star Wars: Episode III: Revenge of the Sith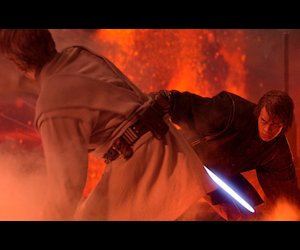 I firmly believe that Star Wars: Episode III: Revenge of the Sith never received a proper hearing from most Star Wars fans. By the time it came out, too many people had already written off the prequels and were so angry and jaded that they were incapable of watching the third one with their objectivity in place. Sure, there are a couple of goofy plot points--including the embarassingly bad "NOOO!"--but the movie, taken as a whole, is arguably the best movie in the entire series. Yes, I said it. This is a movie with deep subtexts, incredible action sequences, a plot that leaves some explanations so subtle you won't catch them on the first viewing, amazing music, astonishing visual effects, strong emotional weight, and a tone that is much darker than anything else in the Star Wars canon (except for maybe that Life Day special). It does not deserve to be lumped together with Episode I or compared with the overblown expectations that unhealthy nostalgia and two decades of daydreaming can create. It is absolutely everything the fans wanted, but they still won't accept it.
---
THE WORST
#3. Cube Zero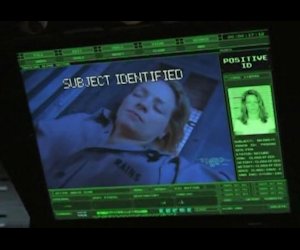 Cube is a cult hit, a pressure-cooker-style horror flick full of gore, paranoia, and confusion. A group of strangers are trapped together in a fiendishly designed and deadly puzzle (this was well before Saw, by the way). They only have a chance to escape this maddening contraption by figuring out how to trust each other, even though it becomes clear as the story goes on that they can't. One of the biggest strengths of the movie is that there is no central antagonist; the eponymous cube was built by a collective of people who didn't know what they were building. The idea that group think can create something terrible without anybody planning it is central to the story's theme. However, the writer of Cube Zero, a prequel, decided to step outside the cube and give us a glimpse of the shady people who are running it and the nefarious puppet-masters behind the scenes. This is a blasphemy to the original concept, and it reduces what was an intelligent and challenging take on sci-fi horror into a cookie-cutter slasher that has about as much originality in it as William Shatner has hair.
---
THE BEST
#3. Indiana Jones and the Temple of Doom
One good way to make a prequel is to not approach it as a prequel at all. Indiana Jones and the Temple of Doom does, in fact, take place before the events of Raiders of the Lost Ark, but it never refers to it or winks at the audience. All the movie does is take the whip-cracking adventurer from the first film and put him in a completely new and separate adventure. Though few people, if anyone, consider it the best movie in the franchise, it's a perfectly fun adventure that helps give life to one the best heroes in all of cinema.
---
THE WORST
#2. Hannibal Rising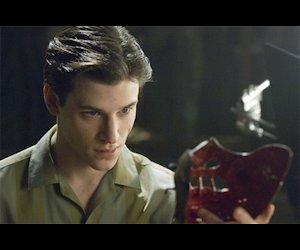 After Red Dragon and Silence of the Lambs, there weren't any good places to go with the Hannibal Lecter franchise. Thomas Harris wrote two more novels with his cannibalistic serial killer psychiatrist: the chronologically last Hannibal, a book with an infuriatingly bad ending that was adapted by Ridley Scott into a forgettable gore-fest, and the chronologically first Hannibal Rising, which attempts to explain Lecter's entire backstory. Neither the movie nor the book for Hannibal Rising are terrible on their own merits, but when coupled with the rest of the series, the story is unnecessary and inevitably disappointing. Lecter is a fascinating villain because he is so inhuman, so any attempt to humanize him and explain what makes him tick is destined to lessen his impact. It's sad that such a character--so strong in Silence of the Lambs that he has become a permanent resident of our collective unconscious--has been so over-explored. Needless to say, I'm not looking forward to his new TV show.
---
THE BEST
#2. Red Dragon
Red Dragon, on the other hand, is an interesting case. The book was released before Silence of the Lambs and was originally adapted into a fairly forgettable Michael Mann flick called Manhunter. However, the second adaptation, Red Dragon, still qualifies as a prequel because the filmmakers deliberately treated it as such. They recast Anthony Hopkins to play his iconic villain, they added scenes that directly reference the events of Silence of the Lambs, and they fleshed out the story so that it helps set up the sequel, which came out many years earlier. Red Dragon is a good blueprint for how to make a prequel, because it succeeds in honoring the franchise and maintaining a cohesive continuity while simultaneously telling a different story that can easily stand alone. It informs The Silence of the Lambs, but doesn't steal from it or recontextualize it with unnecessarily clever plot twists. It's not a better movie than Silence of the Lambs, but it is a great complement.
---
THE WORST
#1. Star Wars: Episode I: The Phantom Menace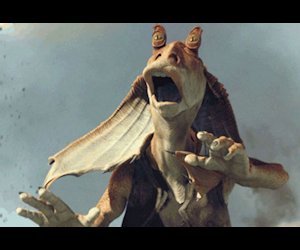 So yeah, getting back to Star Wars, Episode I: The Phantom Menace is pretty hard to defend. One badass lightsaber duel and a cool podracing sequence cannot save what is a horribly overwrought story. George Lucas couldn't help himself. He had to try to tie together every single plot thread from his original trilogy and overexplain what wound up being a poorly-conceived religious parable. He pioneered the modern prequel, because he walked across that minefield and showed us where nearly all of the explosives are by stepping on them with enthusiasm. Aside from needlessly complicating things by making C-3PO Anakin's creation or insisting on giving us midi-chlorians, Lucas also made some pretty basic mistakes by overdoing all-new characters, especially Jar Jar Binks, and casting Jake Lloyd instead of Haley Joel Osment to play opposite Liam Neeson. The movie is poorly paced, the plot is trying too hard to be clever, the dialogue is somehow even more wooden and stilted than the dialogue in the original trilogy, and the tone is way too light to justify the dark story we all know must follow it. I am capable of watching and even enjoying The Phantom Menace, but I can freely admit that it is a deeply flawed piece of work.
---
THE BEST
#1. X-Men: First Class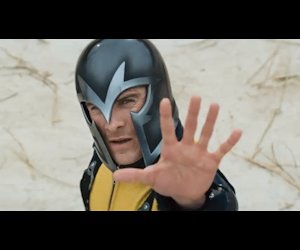 I swear it wasn't by design that three different franchises straddle both sides of this list. The fact of the matter is that there are only a handful of film properties that have been around long enough to get the prequel treatment, and of those, many of them try it more than once. The X-Men franchise was too valuable to let go, so after Wolverine failed to impress, the producers were in the same boat they were in before. They thus chose to do another prequel, determined to make it work. Instead of focusing on the most obvious backstory, though, they decided to spend some time with the two masterminds of the series, Professor X and Magneto. By telling the story of their complicated relationship, X-Men: First Class keeps itself grounded in an emotionally satisfying story that doesn't have to rely on popular secondary characters or convoluted plot twists. First Class, like the other successful prequels on this list, manages to walk the minefield with care, delivering a final product that complements but doesn't ruin its sequels, entertains with its own story without spending the entire movie reminding the audience of other films, and it keeps its focus on the characters without changing anything. I know the line between reboot and prequel is a little blurry, but I prefer to think of First Class as a prequel, because the continuity of X-Men and X-2 doesn't need to be rewritten.