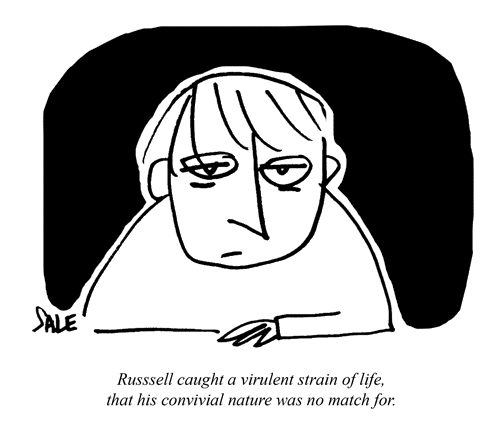 Depression sucks. It is rooted in all sorts of circumstances, it is self-destructive, insidious and feeds on itself. It can take you out of the flow of life and leads to isolation and self-incrimination; often making you feel guilty about being unable to take action to get yourself out of the state - even if you know the logic of it. I dealt with depression for three years and although I was creatively prolific it wasn't until I went broke and got evicted and thrust into survival mode that I got out of it and moving again; that and generous help and support from others saved me. Never again.
Anyone dealing with it has my understanding and support. On the upside, you catch up on your sleep as well as daytime TV.
______________
Writing and creating art are solitary endeavors and I approach them obsessively; this provides the perfect environment for depression to insinuate itself back into my life when I'm otherwise happy. So I need to make myself get up, get out and get moving. It's harder to hit a moving target.
* The thing that really got me out of it was exercise and returning to good nutrition. I've found that nothing beats my body's own endorphins to make me feel great. Fitness and nutrition fixes the imbalances for me, I'm fortunate in this respect.