Any student of American pop culture knows exactly where they were the night of December 8, 1980.
I had just finished working a catering job, tired and exhausted from the hours of cooking, serving, and cleaning up. I jumped in my car and turned on the radio happy to hear Beatles tunes playing for the trek home. One Beatles song after another played without commercial interruption as I cruised the darkened highway and happily sang along, the words to every song imprinted into my brain for eternity. Then the DJ's voice cut through the night and his words sucked all the air out of my chest: John Lennon was killed tonight. I remember screaming: What?! And listening in disbelief as the horror unfolded. I felt myself shaking and pulled off the road to try to compose myself. Sobs shook my body and tears clouded my vision as I listened to the words replaying over and over in my head: John Lennon is dead…. I wiped my eyes, got back on the road and traveled the last few miles to our tiny apartment in northern California. Parking the car, I literally ran up the stairs to our second floor home, burst through the door and saw my husband's haunted expression validating all I had heard on the radio. We clung to each other and cried, bereft at the loss of one of our icons and idols.
John Lennon would have been 73 years old October 9th this year. It doesn't seem possible that 30 years have passed since that horrible night. Taken from the world at the age of 40, John Lennon was on the verge of making a huge return to the public eye with the release of his album Double Fantasy. I remember the animated discussions my husband and I had about the possibility of seeing him in concert as talk about an upcoming tour was buzzing through the radio station airwaves. The harsh reality of that never happening soon became evident.
No matter what your opinion is of Yoko Ono, one cannot dispute that once she entered Lennon's life things changed. When his final album Double Fantasy was released in 1980 he seemed to be centered, happy, and productive. This album reflected a renewed enthusiasm for recording.
In July of 2010 I saw Paul McCartney in concert in San Francisco. His tribute song to John Here Today was hauntingly beautiful.
>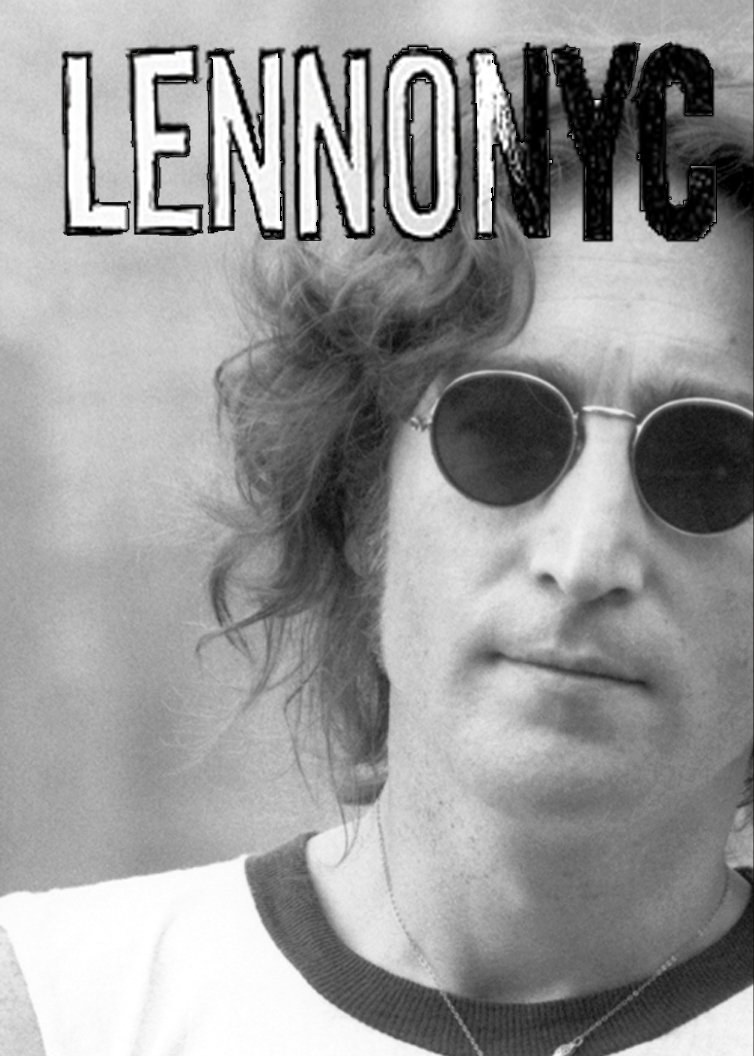 "LENNONNYC" premiered on PBS Nov. 22 as part of the American Masters series. The 2 hour long documentary contained unreleased recording outtakes and unseen footage of Lennon in his adopted hometown of New York City. It was one of the better documentaries I've seen on John Lennon.
"There are two basic motivating forces: fear and love. When we are afraid, we pull back from life. When we are in love, we open to all that life has to offer with passion, excitement, and acceptance. We need to learn to love ourselves first, in all our glory and our imperfections. If we cannot love ourselves, we cannot fully open to our ability to love others or our potential to create. Evolution and all hopes for a better world rest in the fearlessness and open-hearted vision of people who embrace life."

-- John Lennon

In 2008 I visited Liverpool and had to pinch myself as I stood outside John's childhood home.
Standing at the gate of Strawberry Field was another surreal moment in my life.
While in Liverpool I visited The Beatles Story Experience. The self-guided tour ends in a room with Lennon's white piano, round wire-rimmed glasses sitting on top of it, while the music from Imagine swirls around you. Embarrassed by the tears streaming down my face as I silently left the room, the guide saw me and said, "Don't worry, love, they all cry in that room.
Imagine
John Lennon was a peace activist. Perhaps his most memorable act was in 1970 when he and Yoko staged their "bed-in" as a way of exploiting the media that was always set to exploit him. He drew criticism from the act but felt it was a good platform to discuss peace and non-violent opposition. Give Peace a Chance was recorded to chronicle the occassion.
In the worst possible irony, this peace-loving man was halted in his tracks in the most violent manner possible. I, for one, will never forget him. Rest in peace, John...
The ones he left behind: Sean Lennon, Yoko Ono, Cynthia Lennon, Julian Lennon at Julian's photography exhibit September 16, 2010 in NYC.
In October the above 4 cd set was released. The 4 discs did not left my car for months and I listened to them every single day. It's a great restrospective of John's work that I'd highly recommend to any student of Lennon wanting to add to a collection.
Repost with slight revisions from a post I did for John's birthday in October.