I've had an idea brewing about the topic of this post for awhile now. Having recently mailed a card to a fellow OS'er she mentioned she rarely got mail and how much she enjoyed receiving it. That cemented the idea that letter writing has become a lost art in the days of electronic communication. We email, text, private message, or Skype, but sending hand written letters is quickly becoming a thing of the past.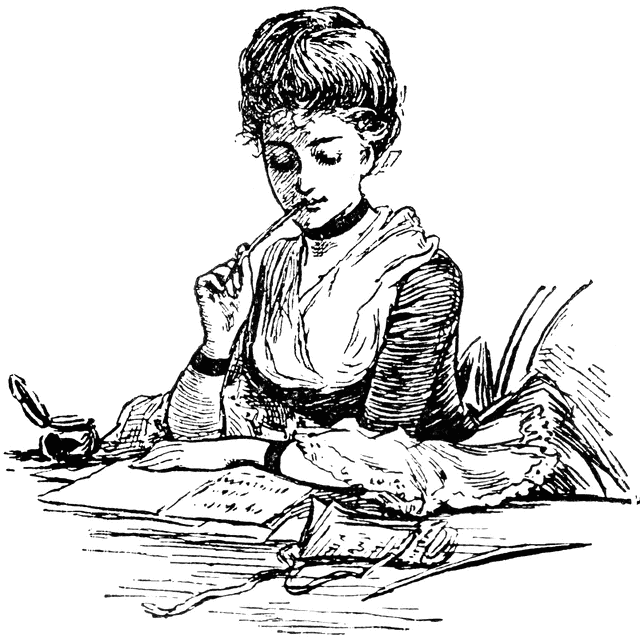 When I was in the third grade my grandmother showed me a magazine that had a column about pen pals. She suggested I write in to get matched up with a pen pal. I loved to write and had a strange attraction to collecting paper and note pads, so this seemed like a perfect fit. I sent in the required information and a few weeks later got my first letter from Maureen, a girl my same age living across the country from my California home in New York. In our childhood scrawls we told each other everything about our lives, got to know each other through the written word and mailed photographs, and developed our writing skills. I am happy to report that our friendship is still intact more than 40 years later although now our communication is via email, Facebook, and an occasional phone call. We had the chance to meet in person once in the 80's when Maureen stopped in to California en route to another destination. It was an amazing time seeing each other in the flesh after a lifetime of communication.
A few years later while I was a student in Catholic school the nuns encouraged us to get matched up to an international penpal and I began a shorter lived written friendship with David, a boy my age living in Belfast, Ireland. We wrote for several years sharing stories of our pre-pubescent lives--vastly different in his war-torn neighborhood where religous wars between Catholics and Protestants escalated. All of a sudden my letters were unanswered and I've come to believe the worst happened to David and his family. But for those few years we caught a glimpse of pre-teen life in a foreign country.
In my high school years one of my closest childhood friends moved to Southern California, which seemed like a world away from my Bay Area home. Kim and I were both voracious writers and would send wordy tomes dozens of pages long. We even had a sort of running challenge about who could write the longer letter. It was a wonderful sharing of our teenaged angst, griping about our parents, rambling uncensored about boyfriends, and chatting about the teen magazine gossip centered on our favorite celebrities. It was a chance to indulge my passion for paper, different pens, and stickers decorating notepaper and envelopes. Kim and I got through our teen years together via the pen and it carried into young adulthood and parenting in the early years. We are still friends but have resorted to email and Facebook to stay current with one another.
A few years ago I attended a family reunion arranged because my father's only living sibling, Uncle Al, was going to be moving into an assisted living center. He was 90 years old, and still mentally sharp, but needed some physical assistance along with my aunt Margot. When I arrived at my cousin's home we were greeted by a plethora of family treasures: paintings my uncle had done being divided up amongst the family since he would not be able to take all of them to his new home, photographs, scrapbooks, and a slew of letters Uncle Al had written to his mother, my grandmother Lena, during World War II. While my cousins wanted to maintain possession of the letters, they agreed to let me borrow them for a time. Upon returning home I immediately immersed myself in Al's words and got to know him as a young man, a brave soldier fighting for our nation as part of the Greatest Generation. Sometimes candid, sometimes sheilding his mother from the reality of his situation, the letters are a written history of his time at war. The fragile paper, beautiful script writing, and musty smell were like perfume to me as I held them close. While I had to eventually return them to my cousins, I photocopied every one of them and made binders for myself and each of my three sisters so that we would have his words with us forever.
As a third grade teacher one of the writing domains I teach is letter writing. My students learn the five key elements of writing a friendly letter (date, greeting, body, closing & signature) and we continue our practice all year by writing letters to the student who has been selected as "Star of the Week". They share a poster about themselves and the class all write letters to the "Star", which I bind into a book at the end of the week for them to take home. They all look forward to their turn to be the letter recipient. Is it in our human nature to desire written communication?
I miss letter writing. I miss opening the mailbox and seeing a familiar handwriting greeting me from the envelope. I also feel a sense of loss of a personal history left behind for my children. In my mother's haste and unsentimental way, when I first left home all those letters I'd received from Maureen, and David, and Kim were unceremoniously tossed away. I would love to have them now to reflect back on my childhood, my teen years, my time as a new mother. In my hustle-bustle life I am as guilty as the next at relying on computer generated communication over that of the pen and paper. But I'm going to try to change that. So excuse me while I grab my pen, my box of stationary, and settle into a chatty letter to my friend....
All images from google.