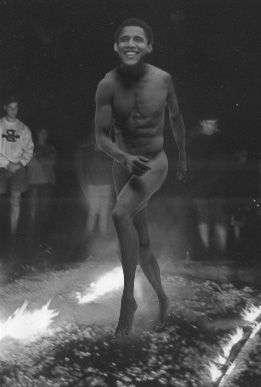 The post that finally displaced Kaysong's "My Sexiest Men Living" was titled "Swinging Dicks & Bouncing Boobies (with Puppies!!!)". It got a 5000 rating and stayed at number one in the Most Viewed column for so long that everyone's monitor suffered screen burn where the name appeared. The post featured a nude image of Obama that had been surreptitiously captured during a sacred firewalk when Obama was in his late teens. Things were moving around so much that it was hard to get a clear picture, but young Barack seemed happy.



The bouncing boobies belonged to . . .



It has to be someone you'd wanna see but wouldn't expect. If you thought of Barbara Bush, it'd be like, euhhh, I don't wanna see that. I'd have to bleach my eyes. You'd rather see . . . Oprah's boobs! And not just any way. Bouncing boobs.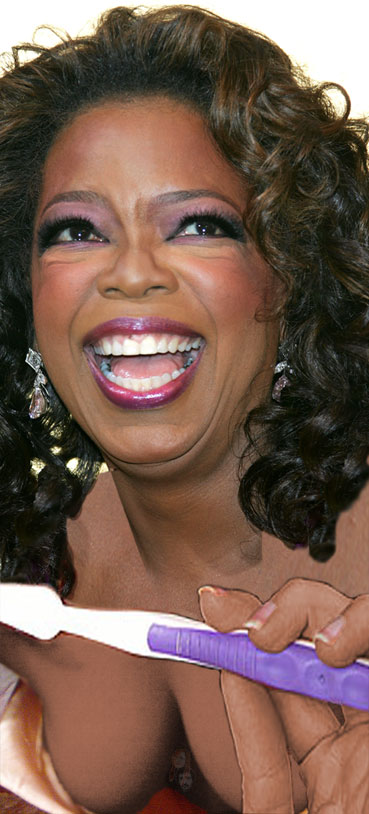 The bouncing boobies belonged to Oprah, who was secretly videotaped while brushing her teeth and singing her morning songs. It opens with her happily doing the Bakersfield Titty Dance and humming the lyrics to "Fame." "Hm hmhm hm hmhmhmm! Hm hmhm hm hm hm hmm. High!" After a final spit and rinse, Oprah, as a grand finale, sings, "Oh, you know it's my thang, woo-woo-woo."

Sadly, the video was removed because nobody fecks with Oprah and survives. In its place is an image created by twelve-year–old Thomas Decker, a local paperboy/digital artist who euphorically accepted $11.35, a bright green Slurpee, and a dead junebug in exchange for his masterpiece. (The 35¢ is a bribe promised to his little brother, Brian, as a "shut-up" fee. Brian only received a quarter, though, because he kept sitting on Thomas's empty Spider-Man trash can and farting.)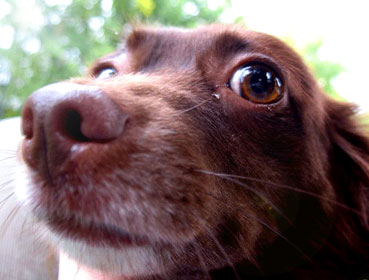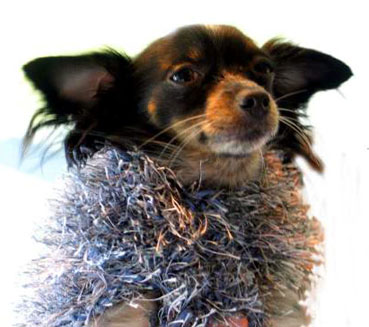 And the puppies, well, we've all seen the puppies. Awww. With their cute little noses and their I-wuv-you personalities. "Whos-a-wittle-wuv-scrum-scrum? Whos-a-wittle-wuvvie-wuv-scrum-scru—"

(clears throat) Ahem, sorry. The post did not budge from its position until seven years later, when President Sarah Palin banned all images of Barack Obama from Sarahpalinland.

No post about OS would be complete without news of its latest row. It revolved around the mandatory inclusion of the ad paralyzer and a TOS stipulation that all content is, to quote Propaganda Minister Kerry "Bring on the Sexy" Lauerman, "Mine! Mine! Mine!"

I'm not even in here!
L E G E N D
letters =
sequential meta conversations
(
C
occurred after
B
,
B
after
A
, etc.)
numbers =
mini-meta tangents within meta conversations
quoted letters =
prior meta conversations