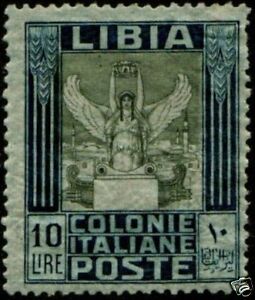 So what ever happened to Libya? It was in the corporate media every night for ages as its people rose up in the "Arab Spring". Khadaffi's legions fought the rebels, then NATO intervened, then Khadaffi was killed, everyone celebrated and then,,,,,,,what?
Anyone heard anything lately about Libya? What happened? Who is running the country?
Well what has happened is that the eastern portion of the country, known in the old days as Cyrenaica, has declared it's autonomy from the central government in Tripoli, a region formerly known as Tripolitania. And if civil war breaks out, no one will intervene this time to stop the fighting.
Cyrenaica region, with its center in Benghazi, the cradle of last year's uprising against Muammar Khaddafi, declared its intention a week ago. The new state, to be known as Barqa, will have its own parliament and police force, and wants to run its affairs independently from Tripoli. Tribes in eastern Libya have been antagonizing Tripoli for decades and want a loose federalism with as much distance as possible from the central government.
Mustapha Abdel Jalill is currently head of the interim government in Tripoli and he is viewed by many in Cyranaica as a NATO puppet.
Wherever a conflict among Libyan tribes may take the country, Western powers are not likely to get involved in Libya's political affairs – as long as Tripoli honors its oil contracts. There is a feeling that no one cares about the future of Libya as a democracy so long as oil continues to flow.
Many had predicted a break-up of the country if the West intervened militarily and we may be witnessing the first steps in that direction.
Khaddafi had been in power so long no one under age 50 remembers a Libya without him. He ruled for 42 years and there is certainly a danger that those now running the show do not know how to build new institutions to replace him.
A bit of history is in order.
Libya is another of those "nations" put together by colonialists - this time the Italians. Previous to being "Libya" it was the three regions now comprising Libya - Cyrenaica, Tripolitania, and Fazzan. Each region was dominiated by its local berber or Arab tribes and all were ruled on and off, more or less by the Ottomans from 1551 to 1911.
In 1911 Italian forces invaded Cyrenaica and after a two year war with the Turks annexed the region. While the Ottomans ceded the region to Italy via the Treaty of Lausanne, fierce resistance to Italian occupation continued from the Senussi political-religious order, a strongly nationalistic group of Sunni Muslims.
Omar al-Mukhtar
Under the leadership of Omar al-Mukhtar and centered in the mountains of Cyrenaica the group lead the resistance to Italian settlement of Libya. Generals Pietro Badoglio and Rodolfo Graziani waged campaigns of pacification which turned into punitive bloody reprisals and atrocities. Resistance leaders were executed or fled into exile and more than 100,000 Cyrenaicans wound up in Italian concentration camps. Mukhtar was captured and hanged in 1931.
Fascist Italy then merged the three regions and annexed them as Aftica Senttentrionale Italiana, or ASI.
In the aftermath of the violence, Mussolini attempted to improve the image of his government to Libyan Arabs and pursued policies designed to win the trust of Arab leaders there. He and Governor Italo Balbo were successful to the extent that in 1940 nearly 30,000 Libyan Arabs and Berbers joined the Italian Army and fought bravely in North Africa

Italo Balbo - Governor of Italian Libya
In December 1934, individual freedom, inviolability of home and property, the right to join the military or civil administrations, and the right to freely pursue a career or employment were guaranteed to the Libyans. In 1939 laws were passed allowing Muslims to joing the Fascist Party and in particular the Muslim Association of the Lictor; the 1939 reforms also allowed the formation of Libyan units in the Italian Army.
The Tripoli Grand Prix - 1933
During the era of fascism many Italians moved to Libya and colonized the coastal areas. In 1940 the Libyan Italians were nearly 110,000, or 12% of the total population of Libya. They were concentrated on the Mediterranean coast around the cities of Tripoli (constituting 37% of the city's population) and Bengazhi (31% of the city's population) ; each city enjoyed a huge building boom. In 1938, the governor Italo Balbo brought 20,000 Italian farmers to colonize Libya, and 26 new villages were founded for them, mainly in Cyrenaica.
After Italy's surrender, Cyrenaica and Tripolitania were under British control with Fazzan controlled by the French. In December 1951 Libya declared its independence as a The United Kingdom of Libya, a sovereign state in accordance with a U. N. Resolution.
It was set up as a Constitutional Monarchy, with its first and only King, Idris, the leader of the Muslim Senussi order of Sunni Muslims and Emir of Cyrenaica.
King Idris
Following independence Libya faced a number of monumental problems. There were no colleges in the country and just sixteen college graduates. Also the country had just three lawyers with not a single Libyan physician, engineer or pharmacist in the kingdom. It was also estimated that only 250,000 Libyans were literate and that 5% of the population was blind, with eye diseases such as trachoma widespread. In light of the situation, Britain provided most of the civil servants to staff the government.
In April 1955, oil exploration started in the kingdom with its first oil fields being discovered in 1959. The first exports began in 1963 with the discovery of oil helping to transform the Libyan economy. Although oil drastically improved Libya's finances, popular resentment grew as wealth was increasingly concentrated in the hands of the elite.
Idris ruled until 1969 when he was overthrown by Moammar Khadafi while he was in Turkey receiving medical treatment. Idris went into exile in Cairo and died at 70 years of age. Idris had been a close ally of Britain and the United States and the rise of Nasserism in Egypt, Pan-Arabism and the British attack on Egypt after the Suez Canal crisis greatly weakened his position.
Most Italians had left Libya after it declared its independence and the remaining 20,000 were ordered to leave Libya as one of Khadafi's first acts on taking power.
Libya was the first country to obtain its independence through the U.N. and one of the first colonial nations in Africa to become independent.
On 30 August 2008, Khadafi and Italian Prime Minister Silvio Berlusconi signed a historic cooperation treaty in Benghazi. Under its terms, Italy would pay $5 billion to Libya as compensation for its former military occupation In exchange, Libya would take measures to combat illegal immigration coming from its shores and boost investments in Italian companies.The treaty was ratified by both countries early in 2009. Cooperation has since ceased as a result of the recent Libyan Civil War.
A young Benghazian carrying a photo of the King
Whether or not Libya breaks up into what it once was, either peacefully or through civil war, remains to be seen. What seems fairly obvious however is that no one seems to care this time around.