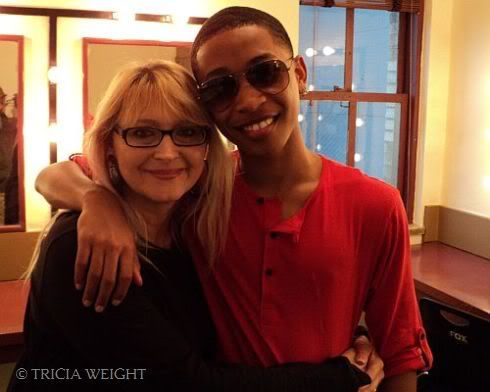 As Scream Tour: The Next Generation came roaring through Atlanta I had a chance to talk with one of the hottest new entertainers breaking on the teen music scene, Jacob Latimore. Video: Jacob Latimore: Interviews from the Edge http://youtu.be/4nnj6dyjh08
Earlier this year Jacob made his movie debut in Vanishing on 7th Street, a role that immediately set Jacob apart from other new-comers on the scene. He followed that up with a guest appearance on the Tracee Ellis Ross and Malcolm Jamal Warner TV series Reed Between The Lines.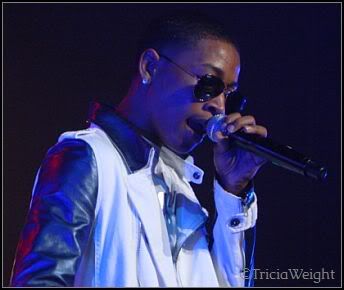 When I asked Jacob about more up-coming projects he told me that his appearance on Reed Between the Lines has led to the development of his own spin-off series, Young Man on Campus, making Jacob a bonafide triple-threat: singer, dancer and actor.
Jacob's level of talent is amazing and it's easy to see why BET, Disney and other major entertainment giants would be willing to invest in the future of this young man--but there's truly more to Jacob Latimore than simply performing. Prior to our interview I kept hearing people say that he reminds them of Michael Jackson. And watching him dance for the first time I could see the resemblance as well.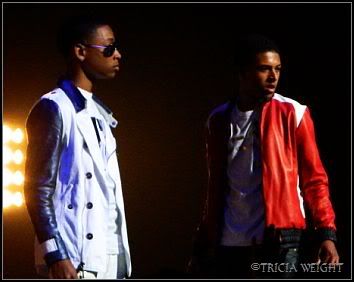 Although the rise of this 15 year old might seem meteoric, the fact is that Jacob Latimore has been an artist in the making for many years, coming from a family deeply rooted in music history. Like his partner on his single, Diggy Simmons, Jacob shares a background steeped in creativity and a musical pioneering spirit that raises him above and beyond your average "pop star."

Jacob Latimore feat. Issa - Like 'Em All (music video)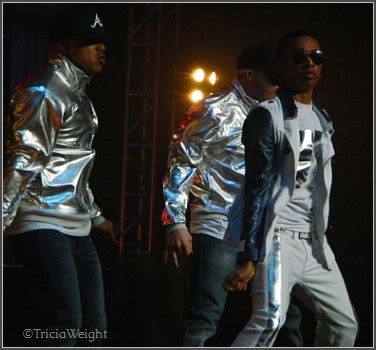 The message behind Jacob's latest single "Like 'em All," is about accepting yourself and celebrating the things that make you different. I asked Jacob about whether he feels it's important to have a positive message in his music and he responded, "Oh yeah. Always. You always gotta reach the people who feel bad about themselves, or insecure about themselves, and I think 'Like 'Em All' was just a perfect song for all the girls and I think that's why it blew up like it did."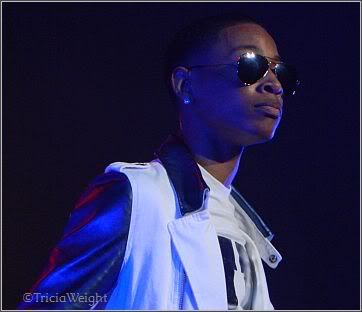 Originally from Milwaukee, Jacob has made Atlanta his adoptive home and he has been widely embraced by the media all over the country. Jacob's live performance is absolutely amazing--little wonder he is often compared to Michael Jackson, but in his live performance it is impossible not to notice a bit of similarity to another amazing American triple-threat, Prince. Jacob has that kind of striking talent and charisma as well.
Jacob Latimore - Nothing on Me (music video)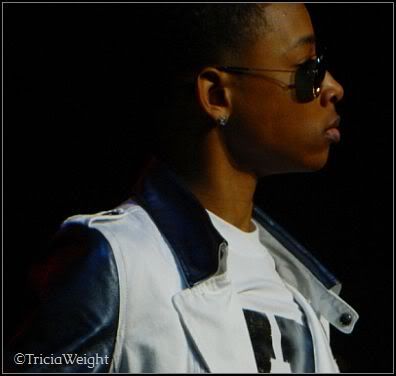 Jacob has been touring for quite a while already so I asked him what was the coolest show he did. He responded, "One of my first big shows, I opened up for Chris Brown, I was about 10 years old and Chris Brown was just big, he still is one of my idols now, I'm a big, big fan. That was one of the most greatest times--and it was actually one of the biggest festivals in the country, called Summer Fest, in Milwaukee, and there were so many people out there. And I got a chance to show them what I could do, but yeah, it was fun. I got a chance to meet him and dance with him--it was a really good time."
I also asked Jacob who, if he could pick anyone, he wants to work with in the future. He replied, "I want to work with Justin Timberlake." That actually sounds like a perfect pairing to me. After watching Jacob's incredible dancing and his natural ability to connect with his music and his audience I think he'd be a perfect partner on a Justin Timberlake project.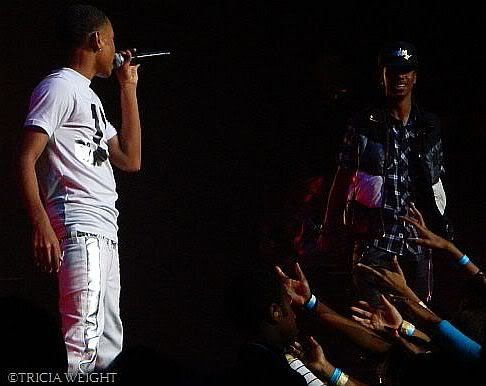 Jacob Latimore and Issa perform "Like 'em All" Fox Theater, Atlanta
Check out my exclusive Scream Tour: The Next Generation concert slideshow featuring Mindless Behavior, Jacob Latimore, Diggy Simmons and Issa on Examiner.com
You can check out Jacob Latimore and his up-coming tour schedule at http://www.welovejacob.com/ and visit www.YouTube.com/JacobLatimoreVEVO for more videos.
Originally published: Interview: Jacob Latimore - A Hot Teen Sensation with a Very Cool Message

Related Articles: New Michael Jackson Video 'Hold My Hand' with Akon is a Beautiful Tribute, a Sad Reminder, and Not Without Controversy
Concert Review: Kesha - Get Sleazy tour
Concert Review: Avenged Sevenfold with Seether and Alter Bridge
Motley Crue Rocks Atlanta with Poison and the New York Dolls