I suppose I became a gun enthusiast, officially, on the cold November Sunday evening my dad returned home from a weekend hunting trip with several brightly colored (and thoroughly dead) pheasants. I was four-ish, and pissed that I'd been left home.
The old man had a Winchester model twelve pump action shotgun and a Marlin lever action twenty-two caliber rifle. No handguns. No high powered rifles. For whatever reason he hunted birds and small game only, for sport as opposed to necessity, although without exception anything killed was eaten.
When I reached a hundred pounds, I received my first gun as a gift from our parents. An H&R (Harrington and Richardson) 20 gauge 'single shot' shotgun.
Yeah, one shot at a time. That's the amount of trust I was given. And that, only after a young life of many hunting trips as 'bird dog' . . . no gun. Plus, had to go to this crazy young hunters' safety clinic that was truly all encompassing and redundant to the point of idiocy, before ever getting to sniff, let alone carry, a gun.
Eventually dad bought a fancy-ish Italian double barrel and I inherited the Winchester pump, which brings me to MY POINT. Thought I didn't have one, right!
The model 12 Winchester held five 2 3/4 inch shells, one in the firing chamber, four in the 'magazine.' Sometimes, though rarely, we'd scare up a huge bunch of pheasants at the end of slough or field and would then have the need for all five shots. Shoot--- pump--- shoot again, etc.
Here's the rub though. Back then, and I'll bet it's still the same, there was a law stating that when hunting migratory birds (ducks and others), all shotguns could have, no more than, the capacity to fire three times without reloading. There were "plugs" that we had to insert in the magazines to restrict the payload to two shells (plus one chambered = three). A person caught hunting fowl of the migratory variety with an unplugged shotgun was regarded with disgust by game wardens and judges alike. We never even considered breaking the law, mostly for fear of being caught and heavily fined. But also, we understood that that particular regulation was in place to protect the waterfowl population so future generations of humans could enjoy the frozen miserable pursuit of those greasy dark meated quackers.
Yes, a law. THE MAN, knowing full well about the second amendment, dared tell us, free citizens of the USA, how many rounds we could carry in our weapons under certain circumstances.
And we were mostly okay with it!
So, as you may have guessed, I'm totally fine with laws that might, possibly, make it just a little bit more difficult to commit mass murder of humans. Just sayin' that if Joe Offhischain feels a need to shoot up a school or a mall or whatnot he shouldn't be able to do it with weapons and high yield ammo clips he got, legally, at the gun show. We all know criminals and nuts and nutty murderous momma was mean to me whackjobs WILL find whatever they think they need anyway, but . . .
. . . let's make them do that outside the law.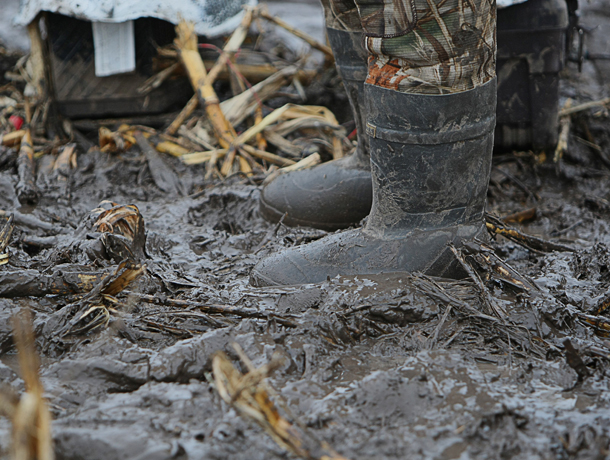 Previously published January 16 @ Our Salon. There was a LOT of discussion in comments so thought I would share here, although me re-publishing this at open salon in no way cedes ownership of this original piece to Salon Media group. It's mine . . got it?