hi all. skip to the bottom for the stories if you want. in the meantime, some personal musings. Ive been working at an elite fortune 500 company for 1.5 year and just found out the contract runs out in about 3 wks. this big company merged with another big company last yr and my mgr said there was a hiring freeze. ouch.
yeah, Ive been working on contracts for many yrs now. they pay well but they tend to run out after not much time. Im lucky to get 1.5 yr out of it. the one before this ran out after 6mo. sometimes, I like the change. it forces me to stay fresh. other times, I get depressed & think its another waste.
but, I do try to keep the big picture in mind. when I was a teenager I bought a zen book & found another one my parents had. 3 pillars of zen, I recall. I found the teachings very counterintuitive at first but found some of the ideas very delightful, even funny. zen is one of the few religions with an amazing sense of humor.
Ive read so much religious/spiritual material over many yrs. basketfuls of books, as a friend said once [it was a joke, she liked to read too]. to me each religion has a particular personality. they are like different people in a room. they all have different opinions about what is important in life, what to focus on, what to avoid, and with different amounts of emphasis.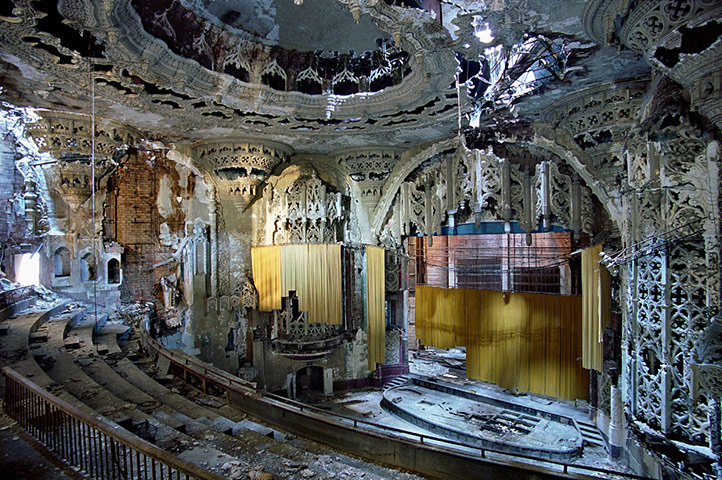 different religions have different messages for different moments. if one wants to ponder the metaphysics of suffering, or the fleeting/transitory nature of reality, buddhism has a lot to say about this. I feel Ive lived out this fleeting nature myself a lot in my life with so many jobs gone by. its hard to establish friends in these kinds of environments, but I also am something of a loner anyway, so strangely/paradoxically, it works for me as a sort of blessing. what a joy not to have to try to be real friends with my coworkers. does that sound shocking? I sure hope so, hahaha
so if you admit to some people that you're not committed to any one religion and have studied many, you might get an "infidel" reaction for some. and I think there are various criticisms of "cafeteria style" approaches to religion by some. but what joy! in not getting pinned down! it fits in with my interest in Polyamory. maybe I should call myself an Eclectic-- defined loosely as polyamory for different religions! its way better than any religion that exists. anyone wanna be my disciple? I have at least 12 openings, wink
life and death are like summer and winter. everything is dead in the winter, everything is alive in the summer. [Lao Tzu had one poem on this.] when I lose a job, its like I feel the emptiness of winter. when I gain a job, its like I feel the fullness of summer. so, losing many jobs, I am more ready/prepared for death than most. does that sound weird? I sure hope so! wink
This existence of ours is as transient as Autumn clouds. To watch the birth and death of beings is like looking at the movements of a dance. A lifetime is a flash of lightning in the sky. Rushing by, like a torrent down a steep mountain.
--Buddha
losing a job, the "death of a job" reminds me of the kubler-ross 5 stages of grief which apply to all kind of grief, but death of loved ones in particular.
denial
anger
bargaining
depression
acceptance

psychologically I had prepared myself to go through these already, knowing that my job was insecure. it was a blow to my ego not to be offered a job, but whatever! [hey, wow! maybe if zen buddhism could be summarized in one word, that might be it! whatever!]
their loss, of course! to me, grief is all about too-strong attachment to impermanent things in life. as zen continually reminds us, all things in life are impermanent!
I look at this list and realize that most people "cycle" through these phases continually every day! as our rough-edged egos awkwardly attempt to navigate this inherently random world with its unpredictable ups-and-downs. in fact I would argue that we regularly experience the above moods not merely with Things but mere Ideas!
maybe the ego is sort of like a rock running down a stream, that is continually polished to smoothness after crashing in randomly with all the other rocks in the stream.
another thing that helps to interpret ones fortune is to look for synchronicities/coincidences, even those that seem negative. for example, I found out that I lost this job just in the middle of last wk, which was the 1st week of the new year. and strangely, I found out I lost another job almost 10 years ago (early 2002, only a few months after 9/11). both involved large supercomputers with 16 machines, and linux. both times were smack dab in the middle of harsh recessions. in both cases I have almost an entire months warning, which is basically a courtesy by an employer to have the maximum amt of time possible to find a new job while you're winding down the current one.
zen buddhism loves to study the distinction between fullness and emptiness, it revels in it. but its like yin and yang. what is empty contains fullness and what is full contains emptiness. [in eastern art, yin and yang are often portrayed as two dragons fighting each other.] losing a job seems like a misfortune, but is it? what if I can quickly find another job that appeals to me more? and isnt a simple change itself sometimes good for variety?
and interviewing gives one a great opportunity to meet new people, find out new directions even if you dont get the job or an offer. and paradoxically also, I have often gotten the biggest raises of my entire career by switching jobs-- I have never gotten a substantial raise otherwise. oh yeah, and I just saw a study that rated software engineering as the best occupation of all!! wild stuff....
zen stories are very subtle and nonlinear. they have strange twists. they do not immediately appeal to the typical western mind. its a little bit like sushi-- an acquired taste. I recall when sushi was rather new to the west, it was fashionable to joke about how foreign/alien the food is.
to me, zen stories are like mental rorschach tests. how you interpret the story reveals a lot about your own personality. each one is like a mirror. they also reveal a lot about the eastern mind.
another aspect of Zen is that it seems to downplay miracles which are such an emphasis in western religion with Jesus and the Catholic church. I am not really aware of Zen stories that talk about miracles. in fact some of the stories below almost explicitly reject them as irrelevant.
now this might sound blasphemous [dont you just love any sentence that starts with that intro?] but recently Ive started to realize that all the miracles in the bible attributed to Jesus very much remind me of superheroes in comic books!! eg Superman, Batman, Spiderman. could jesus be the Superhero of 2 millenia ago? raising people from the dead? challenging corrupt authorities? reforming criminals? etcetera....? has anyone done a comic book illustration of Jesus and his superpowers? wouldnt that be hilarious?
Id be very curious to hear anybody's reaction to any of the stories & would be happy to discuss my own interpretations in comments. esp if you have a strong reaction to any, you know that the story has revealed something about your own personality.
as I understand it, there are some that believe Buddha may have been taught by Lao Tzu? there are many strange connections in buddhist thought/concepts and Taoism, but Ive not found good papers discussing them.
another strange thing about zen stories. I find them in other religions. for example, Ive studied SRF extensively, and one of the following stories reminds me of a remarkable one about Babaji in the book Autobiography of a Yogi-- the stories are very similar [very difficult/advanced/obscure exercise for the reader-- find it!].
also, I found a beautiful book on tantra called Tantric Quest about a half-decade ago. there are amazingly similar ideas in this book to some of the zen koans.
zen stories remind me of one of my favorite japanese aphorisms:
the reverse side also has a reverse side
which would make a good fortune cookie saying, wouldnt it? its amazing how many fortune cookie sayings actually sound like Zen sayings.
hope you enjoy! if you click on every link it would not take you long to read them all because they're all so short, but another approach might be to just click on a few when the mood strikes you. hope that some of you find this pg worthy of bookmarking & coming back for more, a few at a time whenever you need some inspiration.... or when as jackson browne sings, you're "runnin on empty...."
and oh yes, here are two other links I ran across recently, where I got the two pictures. beautiful/haunting photography. to me some photographs such as these have a real zen feel to them. for example "still lifes". the mere term is a sort of zen oxymoron. the 1st one are split-second photos of droplets of water/ink mixing. the 2nd are surprising pictures of decay & dissolution that reminds one of the impermanence of all things.
Making a splash: Photographer creates astonishing technicolour patterns using water droplets and ink
http://www.dailymail.co.uk/news/article-1344718/Just-drop-ocean-Photographer-creates-astonishing-technicolour-patterns-using-water-droplets-ink.html#ixzz1AalxhpzW
Detroit in ruins
Yves Marchand and Romain Meffre's extraordinary photographs documenting the dramatic decline of a major American city.
http://www.guardian.co.uk/artanddesign/gallery/2011/jan/02/photography-detroit?%2F%3Fpicture=370173054&index=0
that reminds me, Im very fond of time lapse photography and high speed photography which also distort time and the perception of time. I always get a sort of cosmic feel watching time lapse videos. these are some of the best out there.
fog rolls over san francisco time lapse
http://www.bing.com/videos/watch/video/fog-rolls-over-san-francisco/20wf626s?rel=MSN
best youtube high speed camera video
http://www.youtube.com/watch?v=s37PU6f2ZfU
1 million fps Slow Motion video of bullet impacts made by Werner Mehl from Kurzzeit
http://www.youtube.com/watch?v=QfDoQwIAaXg&NR=1&feature=fvwp
---
1. Books
http://spiritualinquiry.com/zen-stories/books/
2. Buddha's Zen
http://spiritualinquiry.com/zen-stories/buddhas-zen/
3. Calling Card
http://spiritualinquiry.com/zen-stories/calling-card/
4. Chasing Two Rabbits
http://spiritualinquiry.com/zen-stories/chasing-two-rabbits/
5. Dreaming
http://spiritualinquiry.com/zen-stories/dreaming/
6. Elephant and Flea
http://spiritualinquiry.com/zen-stories/elephant-and-flea/
7. Egotism
http://spiritualinquiry.com/zen-stories/egotism/
8. Empty Your Cup
http://spiritualinquiry.com/zen-stories/empty-your-cup/
9. Enlightened
http://spiritualinquiry.com/zen-stories/enlightened/
10. Fire-Poker Zen
http://spiritualinquiry.com/zen-stories/fire-poker-zen/
11. Gates of Paradise
http://spiritualinquiry.com/zen-stories/gates-of-paradise/
12. Gift of Insults
http://spiritualinquiry.com/zen-stories/gift-of-insults/
13. Going With the Flow
http://spiritualinquiry.com/zen-stories/going-with-the-flow/
14. Greatest Teaching
http://spiritualinquiry.com/zen-stories/greatest-teaching/
15. Gutei's Finger
http://spiritualinquiry.com/zen-stories/guteis-finger/
16. How Grass and Trees Become Enlightened
http://spiritualinquiry.com/zen-stories/how-grass-and-trees-become-enlightened/
17. Holy Man
http://spiritualinquiry.com/zen-stories/holy-man/
18. I Don't Know
http://spiritualinquiry.com/zen-stories/i-dont-know/
19. In Your Hands
http://spiritualinquiry.com/zen-stories/in-your-hands/
20. Inviting the Robe
http://spiritualinquiry.com/zen-stories/inviting-the-robe/
21. Is That So?
http://spiritualinquiry.com/zen-stories/is-that-so/
22. It Will Pass
http://spiritualinquiry.com/zen-stories/it-will-pass/
23. If You Love, Love Openly
http://spiritualinquiry.com/zen-stories/if-you-love-love-openly/
24. In Dreamland
http://spiritualinquiry.com/zen-stories/in-dreamland/
25. Knowing Fish
http://spiritualinquiry.com/zen-stories/knowing-fish/
26. Letting Go
http://spiritualinquiry.com/zen-stories/letting-go/
27. Liberation
http://spiritualinquiry.com/zen-stories/liberation/
28. Maybe
http://spiritualinquiry.com/zen-stories/maybe/
29. Moving Mind
http://spiritualinquiry.com/zen-stories/moving-mind/
30. Nature's Beauty
http://spiritualinquiry.com/zen-stories/natures-beauty/
31. No Loving-Kindness
http://spiritualinquiry.com/zen-stories/no-loving-kindness/
32. No More Questions
http://spiritualinquiry.com/zen-stories/no-more-questions/
33. Not Dead Yet
http://spiritualinquiry.com/zen-stories/not-dead-yet/
34. Nothing Exists
http://spiritualinquiry.com/zen-stories/nothing-exists/
35. One Note of Zen
http://spiritualinquiry.com/zen-stories/one-note-of-zen/
36. Open Your Own Treasure House
http://spiritualinquiry.com/zen-stories/open-your-own-treasure-house/
37. Prosperity
http://spiritualinquiry.com/zen-stories/prosperity/
38. Real Miracle
http://spiritualinquiry.com/zen-stories/real-miracle/
39. Ritual
http://spiritualinquiry.com/zen-stories/ritual/
40. Ryonen's Clear Realization
http://spiritualinquiry.com/zen-stories/ryonens-clear-realization/
41. Stone Cutter
http://spiritualinquiry.com/zen-stories/stone-cutter/
42. Stone Mind
http://spiritualinquiry.com/zen-stories/stone-mind/
43. Tea Master
http://spiritualinquiry.com/zen-stories/tea-master/
44. Teaching the Ultimate
http://spiritualinquiry.com/zen-stories/teaching-the-ultimate/
45. The Blockhead Lord
http://spiritualinquiry.com/zen-stories/the-blockhead-lord/
46. Transient
http://spiritualinquiry.com/zen-stories/transient/
47. True Self
http://spiritualinquiry.com/zen-stories/true-self/
48. What Are You Doing! What Are You Saying!
http://spiritualinquiry.com/zen-stories/what-are-you-doing-what-are-you-saying/
49. When Tired
http://spiritualinquiry.com/zen-stories/when-tired/
50. Without Blinking
http://spiritualinquiry.com/zen-stories/without-blinking/
51. Worse Than a Clown
http://spiritualinquiry.com/zen-stories/worse-than-a-clown/