hi all. I write about a lot of heavy stuff in my blog, & once in awhile (at least!) feel like writing about something
way cool
in the world.
almost 3yrs ago the paradigm-shifting Iphone came out. what a wild ride its been.... can you believe that when it first came out, it was a *closed* application development environment? it was only after massive commotion by the developer community that steve jobs opened it. and arguably, this has been an absolutely key factor in its success-- they dont call em "killer apps" for nothing.
the innovation in this area is like a big moving wave. fast, intense, forceful, unstoppable.
it reminds me of the mid80s when IBM came out with a personal computer after avoiding the market and watching on the sidelines upstarts like Apple and Atari make big inroads. yes, Im an ancient dinosaur in cyberspatial terms. I remember the amazement of people at the time that IBM the Mainframe company would do such a lowbrow thing.
years later a phrase would be coined in silicon valley to refer to this. "cannibalize your own product line". it sounds grisly, and it is. even IBM itself was cannibalized in a way by the clone-makers such as Compaq who quickly came out with computers almost half the price of IBMs.
the duel between IBM & Compaq reminds me a little of the Apple-Google rivalry over smartphones. its going to be an intense contest over the next few yrs, and its one of those rare once-in-a-generation capitalistic battles that you *want* to happen. the consumer is going to come out the winner.
anyway, years ago I came up with the idea of smaller apps that sold for microcurrency, say a few dollars. I realized that software makes more sense as a volume business. try to sell millions of "copies" [or now today, "downloads"] at low impulse-buy prices.
this would lead to an entirely new business model. I realized immediately it would lead to a hit-like marketing system similar to books, music or movies. you wouldnt know ahead of time which apps would strike it rich and make it big, and the losers would have to pay for the winners. in publishing 9/10 books or so are thought to lose money, similarly with music and movies.
coincidentally, this is exactly the same model for silicon valley startup companies matched with venture capitalists [VCs]. it seems like some kind of intrinsic property of capitalism even. maybe similar to Pareto's 80/20 rule. something like, 20% of the contenders make 80% of the revenue.
* * *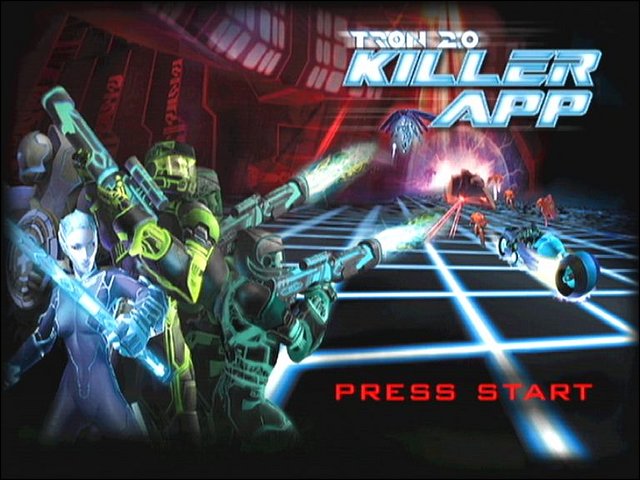 so this new book came out by chris stevens called
Appillionaires
. he worked on apps himself. he profiles some of the get-rich-quick success stories in the field.
the book compares it to Rock music and rock musicians that start out small, in their own garage, and try to hit it big. he says that app developers are like the rock stars of this new generation.
following, my list of the big standout apps that have struck it rich. for comparison its interesting that nintendo sold approximately 260M mario games in 3 decades [but note the price points were a lot higher].
angry birds. the 800lb gorilla in the field. 10M copies for the Rio movie tiein alone. an astonishing 500M downloads for Angry Birds game, Angry Birds Seasons and Angry Birds Rio combined. one analyst estimates it will hit the astounding 1B mark before xmas!
tapulous. acquired by disney.
doodle jump. 10M copies. 200K in a single day.
trism by 29yr old author Demeter. $250K profit in 1st 2mo.
Ishoot by Ethan Nicholas. $37K in a single day, $600K in one month. prob became millionaire in 2009. he says he was inspired by trism.
bubble ball, physics simulator by 14yr!! old robert nay. 1M downloads in 2wks and 400K downloads on a single day. knocked angry birds out of top spot early this yr.
car locator for android. $13K in one month.
ocarina by smule. wind instrument. 400K downloads in one month. $1M revenue in a year.
but! thats the good news! whats the bad news? the dark side? caveat emptor! dream big but as they say, dont quit your day job. this is a WINNER TAKE ALL environment. for every 1 of the success stories, there are thousands of cases of developers that put in a lot of effort and saw little return. yes, its a lot like a modern gold rush. [and I remember the dotcom years vividly! feel like yesterday!]
the hard odds-- games cost between $20K and $150K to develop and apple rejects almost 60% of submissions at least once "often—according to programmers—with little more than infuriatingly vague or inconsistent explanations"! holy cow!
"Half of the top 10 paid (as in not "free") apps of 2008 were produced by small developers, according to Forrester. Today, only one app in the top 10—RedLaser—was built by an independent developer."
in summer of this year one analysis firm found "An astonishing 80 percent of all paid apps have been downloaded fewer than 100 times in the Google Android Market worldwide.". oh wait! didnt we just hear about the Ishoot wonder story? look at the fine print below! capitalism always has a dark side, right? ssssssh! the media doesnt talk about it because you dont sell as many newspapers that way!
Of the 85,000 that have been accepted, only a few hundred sellers have much chance of supporting full-time work. "It's a lot like the music business," says Barnard, who left a job in record engineering to develop applications full time. "Some indie bands make money, but most don't. Most are not the Michael Jacksons and Madonnas of the world."

But even App Store equivalents of the King of Pop and the Material Girl are struggling. In 2009, Ethan Nicholas left a job with Sun Microsystems after making $800,000 in just five months with his simple artillery game called iShoot. Today, the App Store icon from North Carolina is himself staring down the barrel of a gun, struggling to produce another hit game after iShoot was buried by competitors and copycats. "It's terrifying," says Nicholas, who says he is "not a millionaire" and describes iShoot's success as "pure luck." Despite spending eight months and more than six figures developing a second shooting game to be released this month, he says that he is still "very worried about being a one-hit wonder."
* * *
but, even with the downsides, we're seeing a real, unmistakable, "phase transition". the zeitgeist is bubbling & sizzling.
from the cnet article:
Tensions between rival developers are inevitable because the Appillionaires fight it out in a crowded landscape of over 160,000 apps. It's a place where millions of dollars can be made or lost in an instant; where dropping off the top ten in the App Store means an exponential decline in sales, obscurity, and even ruin.
It's a bizarre, upside-down chaos where venture capitalists might spend millions on an app, only to discover themselves beaten to the top spot in the App Store by a 15-year-old, armed with nothing more than a Mac and a dog-eared copy of Objective-C for Dummies. The size of your corporation and the scale of your investment can be outmatched simply by the intellectual prowess of your competitor working out of his or her bedroom.
...
It is this, the cool-ification of programming, that might be the greatest trick Apple has ever pulled.
At dinner parties where the job title of programmer was treated with blank faces, now suddenly we have entered an era of programmer as superstar.
I put in some more hot links on how CS is in an "up" moment. yowza! a few from a prior blog but bear repeating.
yeah, its not every day that geeks rule the world, and I for one welcome our new overlords.
it reminds me of those old sayings. "light trying to bottle lightning" or "trying to catch a rocket".
I dont know how much longer this will last, I personally dont think this current surge has peaked yet. from history, I hate to be a wet blanket or rain on the parade in the slightest, but usually a stock market crash or a bubble popping signals the grisly end. [nursing somewhat vivid memories of the early 2001 crash]
in the meantime, lets ride the wave and milk it for all its worth. wink
check out a few of the cool links below & Im sure you'll find 'em great reading.
feel free to shoot me a comment if you enjoyed the post, I hang around right after posting for chatting/conversation.