No, not that Kermit!
This one!
The fallout from the case of Dr. Kermit Gosnell continues. Last January Dr. Gosnell was indicted by the First Judicial District of Pennsylvania for one count of third-degree murder in the death of Karnamaya Mongar, a woman who sought an abortion at his Women's Medical Society in Philadelphia, as well as seven counts of first-degree murder of babies born alive at the Women's Medical Society who allegedly had their spines snapped with scissors by either Dr. Gosnell or his associates. Prosecutors claim that hundreds of similar incidents took place over the years, a claim which, if true, would place Dr. Gosnell among the ranks of the most prolific hands-on serial killers in modern history. Eight of Dr. Gosnell's associates have also been charged with various offenses, including in some cases first-degree murder. As of this writing, neither Dr. Gosnell nor any of his associates has been convicted of any of the offenses alleged in the indictment.
On 15 February, Pennsylvania Governor Tom Corbett fired six state officials – three each from the departments of Health and State, which together have borne the brunt of the criticism for not taking action sooner to put Dr. Gosnell out of business.
Among those fired was Acting Department of State Secretary Basil Merenda. The reason for Merenda's firing was not clear, as he was not appointed to that post until 10 June, 2010, several months after the Women's Medical Society had been shut down.
In addition to the firings, three more state employees had already resigned, and disciplinary action was pending against eight more employees of civil service rank. Governor Corbett also terminated state funding of legal expenses for state employees in connection with the case. According to the indictment, $116,000 in state funds had been spent to provide legal counsel for state employees caught up in the investigation.
Governor Corbett announced a slate of measures to overhaul the Departments of Health and State. All 20 of the Commonwealth's freestanding abortion clinics will be subject to annual inspections as well as random, unannounced visits. The Departments of Health and State will be required to set up a computerized system to monitor complaints, injuries, and investigations into clinics, and to produce corrections plans within ten days of any finding of problems at a clinic. Any facility that fails to report a serious incident, such as an injury or death, will be fined $1,000 every day the incident goes unreported.
On 1 March, prosecutors announced they would seek the death penalty if Dr. Gosnell is convicted of any of the counts of first-degree murder filed against him. At the same time, they filed for a sixty-day extension of the time window in which they can inform the defense that the death penalty is possible for three of Dr. Gosnell's defendants – Steven Massof, Lynda Williams, and Adrienne Moton. Each of the three has been charged with one or more counts of first-degree murder.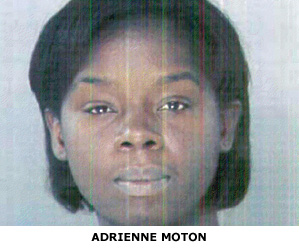 The death penalty notice does not oblige prosecutors to seek the death penalty in any particular case. Prosecutors routinely agree to not to seek the death penalty in capital murder cases if the defendant will agree to plead guilty, accept a sentence of life in prison without parole, and waive all rights to appeal.
The same day, a doctor who worked at an abortion clinic Dr. Gosnell also worked at had his license to practice medicine suspended. Dr. Albert Dworkin was employed at Atlantic Women's Medical Services of Delaware, where Dr. Gosnell also had worked, one day a week. Delaware Attorney General Beau Biden alleged that Dr. Dworkin was listed as the staff obstetrician-gynecologist at Kermit Gosnell's Women's Medical Society in Philadelphia. In a written statement, Dr. Dworkin denied the association and claimed that he had never even set foot in the place. Nevertheless, his license was suspended, pending a hearing.
The judge denied a request to suspend the license of Dr. Arturo Apolinario, Medical Director of Atlantic Women's Medical Services. Prosecutors claimed that as Director, Apolinario was responsible for patients' medical records at the Atlantic, and he should have been aware that records pertaining to Dr. Gosnell's patients there were being removed and/or destroyed. According to the grand jury indictment handed down by the First Judicial District of Pennsylvania, the clinic was able to produce records of only three of Dr. Gosnell's patients, from all the years he worked there. Nevertheless, the request to suspend Dr. Apolinario's license was denied.
Biden filed another request to have Dr. Apolinario's license suspended, and on 6 March this one was granted. The second request was based on allegations that Dr. Gosnell routinely would begin illegal late-term abortions at Atlantic and finish the job at the Women's Medical Society in Philadelphia.
According to the complaint, Dr. Gosnell began an abortion for a seventeen-year-old girl in the 29th week of pregnancy at the Atlantic and instructed her to report to the Women's Medical Society to complete the procedure. After the girl had been in labor for thirteen hours, she delivered a baby boy estimated to have been 18 or 19 inches in length. Dr. Gosnell allegedly snapped the baby's spine with scissors and placed it in a box where it continued to writhe for some time before expiring. The girl was relased but later was treated for severe infection and blood clots at another facility.
On 10 March, the Associated Press reported that two Pennsylvania abortion clinics had been closed as a result of the inspections that had been resumed in the wake of the publicity regarding the Women's Medical Society. Both clinics had been owned by Dr. Soleiman M. Soli, a board-certified obstetrician-gynecologist whose age was listed at 83 years. Although Dr. Soli has no known association with Dr. Gosnell, inspectors had found conditions at both of his clinics that were eerily reminiscent of those described in the Grand Jury indictment. There was no resuscitation equipment, no documentation of patients' vital signs, and no recovery room. Patients were being discharged while still groggy from anaesthesia. Inspectors found medications that had expired thirty years previously, as well as fetal tissue improperly stored in cabinets. The Department of Health gave Dr. Soleiman the option of producing a plan to bring his clinics into compliance with Commonwealth regulations, but Dr. Soleiman chose to shut down both clinics and retire. No word as to whether Kermit Gosnell ever wakes up and looks in the mirror of his jail cell and wishes he had done likewise.
Frog photo via Wikimedia Commons
Booking photos by Philadelphia Police Department via nbcphiladelphia.com