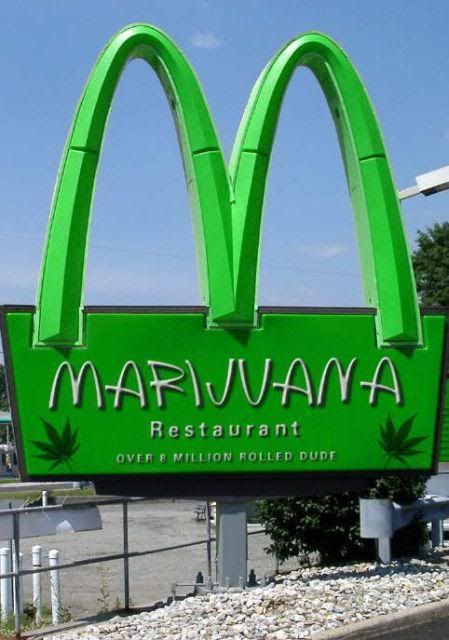 Photo by dirtywelder42
Patrick J. Kennedy needs to stay out of the marijuana wars. He is a former Rhode Island congressman, a recovering addict and a Kennedy. He is no stranger to scandalous lifestyles, mental illness and drug abuse. Last Thursday, he launched a group he co-founded called "Smart Approaches to Marijuana" with the alleged goals of using "reeducation" on youth and reversing marijuana legalization.
At first, I was excited at the idea of another Kennedy doing something for the good of the nation. After listening and reading, however, I would urge Kennedy to drop out of that sad group and get a better grip on the realities of legalizing and controlling access to medical and recreational marijuana.
According to a Jan. 9 article in the Boston Globe, the group's leadership warns us about "... a public health crisis unless a science-based approach is taken to minimizing the harmful consequences of marijuana, especially among youth,"
"...the group's website, SAM supports an approach "that neither legalizes, nor demonizes, marijuana," while championing 'smart policies that decrease marijuana use — and do not harm marijuana users and low-level dealers with arrest records that stigmatize them for life and in ways that make it even harder for them to break free from cycles of substance dependence.'
Someone mop that out of my brain, please!
When people try to throw the kitchen sink and all the utensils into a nebulously described anti-substance abuse program, I won't let them get away with it.
This smells of "mental health professionals" who see lucrative and career building dealings for themselves while they push pot smokers into freaky "reeducation camps" and make up interventions as the program sees fit.
I maintain that Patrick J. Kennedy and others are inarticulate in their idealism and are on the wrong track. As a member of one of the wealthiest and most politically coddled families in the nation, how is he familiar with the real world?
There is no worse self appointed "expert" than a person who comes from generational wealth, political connections and power; and who went through his own private hell of chemical romance and mental health problems.
Some Pro-marijuana advocates allege that Kennedy's group will plot to force users into some form of radical or extremist "reeducation" program. That may be going too far since the program appears to be so poorly described as to be laughable. Also, there is no clear message about criminalizing marijuana.
Kevin Sabet of Cambridge He co-founded of SAM with Kennedy and was a drug policy adviser to President Obama. When asked about the idea of forced treatment he said,
"We are not forcing anyone into treatment. But there should be a public health intervention" for users. "We need to watch it so it doesn't advance, especially if you really want to treat addiction as a disease."
What?
How is this so-called "intervention" different from forced treatment and what good does it do to put people under an ill-defined surveillance program? Is this forced observation or forced treatment?
Why not just get a grant, round up a group of volunteers that look like America for once, and do a legitimate medical study?
Kennedy appeared on MSNBC on Jan. 18 spouting a somewhat histrionic message that was documented in the Globe article,
"I know something about what I am talking about here. The notion that we want to add any more fuel to the fire flies in the face of all the evidence of an epidemic in this country of epic dimensions when it comes to alcohol and drugs. When are we going to slow this train down instead of adding a new track?"
When confronted during the MSNBC interview about the fact that the current president smoked marijuana and turned out just fine, Kennedy glibly claimed that the marijuana sold today is much more powerful than in the past. He suggests that this new marijuana creates brain damage and other mental health issues.
The MSNBC host reminded Kennedy that some of the Kennedy fortune came from grandfather Joseph Kennedy's investments in liquor distilleries. Kennedy quickly dodged the issue and launched into a statement about his opponents and detractors.
Patrick Kennedy should stay out of the marijuana wars because he was shielded from prison time, death-by-cop and institutional abuse for being caught with some spliff. When it comes to the herb, those are the real threats to America's poor and of-color children.
That is why it is important to legalize the stuff and to establish the same controls against under aged use that exist for alcohol and cigarettes.
Patrick is the son of the late Senator Teddy Kennedy and he claims to be a longtime mental health advocate. He suffered from mental illness and prescription drug abuse, making it odd for him to divert his attention to legalized marijuana. Marijuana's ill effects do not seem to be included in his own catalogue of major personal problems.
In the end, Kennedy would be a much better advocate for programs that he does know something about: mental illness and prescription drug abuse. He is wasting time when he creates hysteria about recreational or medical marijuana use by old people and teenagers in Utah.
While the federal government is unlikely to legalize the herb, President Obama has a policy of not enforcing federal laws prohibiting marijuana use. He told ABC News last month that he has bigger fish to fry and it would not make sense for the government to prioritize recreational marijuana users in states that have determined that it's legal. Federal authorities have taken that position in the 17 or 18 states where medical marijuana is legal.
Hopefully, no more attention will be wasted on Patrick Kennedy's sad and poorly built house of spliff. I intend to ignore the group and its reasoning until it looks like tax dollars or real interference will come from it.