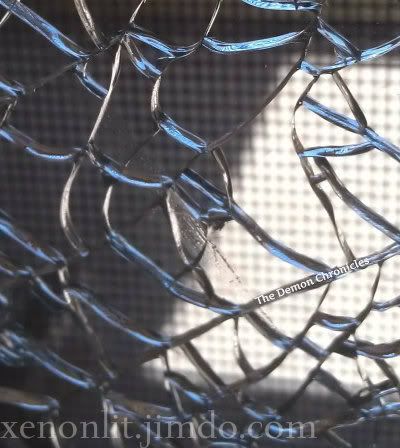 California must prevail against mad crazy greed, a president who will sell out on any principle and fracking that is out of control.
I just wrote an article about the Monterey shale field in California and I see the greed, corruption and insanity that is so out of control in my nation. I realized that California must take the last stand against fracking.
The Monterey shale field is so large that it is expected to create an American oil boom like no other. The problem is that deep hydraulic fracturing (fracking) technology will be used to get to that oil. This is a new twist.
Most of the fracking operations so far are shallow operations at 2,000 feet in depth. We already know what devastation those operations have caused.
The Monterey shale drilling and fracking will go to between 6,000 to 15,000 feet in depth. This will happen on federal lands that were recently leased to oil prospecting concerns.
California's land is a crazed maze of every kind of fault and fracture possible and we do not need to dig around at 15,000 foot depths. We also do not need to send the money to Washington, Texas and the Arabs without making it hurt them bad.
The Monterey shale beds constitute 1,750 square miles of Southern and Central California. This could make California the biggest oil producing state in the union, surpassing North Dakota and Texas combined.
With greed for an estimated 15.4 billion barrels at stake, we can see the magnitude, not of fossil fuel production, but of land destruction.
Not only do the geologists NOT know what type of shale they are planning to drill into, where or how it is tectonically faulted and fragmented or much else. They do not know about resident gasses or how they will vent or burn off.
My greatest hope is that this nonsense will be knocked out of our state by the environmentalists, the voters or the high financial risks associated with the project. I hope the investors lose everything in their latest, ill concieved and sick version of a "California gold rush."
The state Department of Conservation has a draft "discussion regulation" that is already a useless government giveaway to Texas and other foreign investors. There are no provisions for air quality, even though fracking involves burning off any number of gasses that come up along with the oil. The central valley is notorious for air inversions that will let that dirty smoke sit there for days.
One thing that will NOT happen will be an end to state income taxes as in Texas. Californians will not be paid royalties as Alaskans are. Californians will see the state's money go to the Federal government, the psychotic seccessionist welfare states, Texas and other foreign investors.
Then we have our governor's personal legacy, a high speed rail system that will be about as successful as were his big ideas to bring White and Asian people into Oakland to replace those pesky Black people he hates so much. He gets his name on the farmer's markets and that is all.
Meanwhile, California is far behind the rest of the globe in developing wind, wave and solar power. The two to four year permits for wind power have forced the wind industry to rush into production in order to get sorely needed tax credits.
Yet fracking, fracking gets a giant green light.
California's 750 mile long coastline does not have the estuaries required for the type of wave energy projects that are planned for the UK, the East coast or the northeast. But California has one big offshore wave field where wave action could definitely produce enough power for North America.
However, our government is more concerned with shipping gloopy, sticky bitimunous oil from Canada to Texas oil refineries. The government will build that, for sure.
Our government is more concerned with shipping coal from Wyoming and Montana to northwest ports, where it heads to Asia, particularly China. Have you breathed the air in China lately?
If any state should secede from the union, it is California and perhaps the entire west coast. America must cross one big desert to get to us. We would no longer see our federal tax payments going to people like Bobby Jindal and his fellow backward extremists.
America is not good for us at all. The California voters must decide about fracking, how it will be done, how much will be done and who gets the most money first.
I say that all Californians with a birth certificate from here should get royalties. Ten year or longer residents can get lesser royalties. And California kids get to go to their own junior colleges, state universities and U.C. campuses with bigger grants and little debt.
California must prevail against mad crazy greed. The coming, giant battle must send a powerful message to the federal government and its only masters: the oil and gas exploiters who think that they can smirk while they frack America to death.