Real heroes who do not make our brains tingle with the idea of extremist politics behind their government whistle-blowing.
It would be wonderful to have real heroes who are not false, manipulative and sinister. I would be happy with a real hero who is not a front man for for worse oppressors than we have right now.

Early on, I had disturbing feelings about Julian Assange, Wikileaks, Glenn Greenwald, Bradley Manning and Edward Snowden. They never had a bad thing to say about President Obama's predecessors, the extreme right wing of U.S. and world politics or the most dangerous right wing groups in the world.
They never did a thing to help us with the Koch Bros, ALEC, the Keystone XL pipeline, unarmed black people being summarily murdered or Fracking.
Greenwald holds a particular hatred for President Obama and never shuts up about it. Assange is trying to run an Australian Wikileaks party by aligning with Australia's worst right wing groups.

For example, Greenwald recently promoted the "Oath Keepers," a particularly nasty group that fomented hate and extremism for a long time. He made a huge splash in September. Crooks and Liars reported that the Oath Keepers are "Potentially the most lethal and dangerous of all the new 'Patriot' groups." The Southern Poverty Law Center watches that group and has done so for the longest time.

But read this article Greenwald wrote for Open Salon: http://www.salon.com/2012/08/12/the_rights_brittle_heroes/ Who was he fooling then? Who is he trying to fool now?
Greenwald has used Edward Snowden as his personal route to fifteen minutes of fame. He still dribbles out trouble for Obama and picks at pennies that come in the form of only U.S. embarrassing secrets. The operative words here are "only U.S. embarrassing secrets."
Now he has convinced another gullible one to bankroll him in a new "journalistic" venture. Give me a break.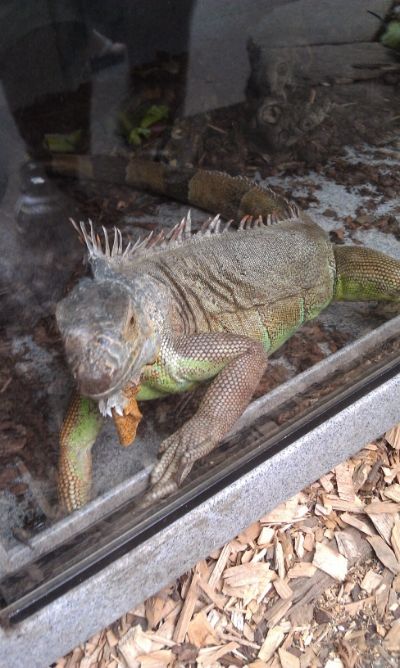 The Lizard King of Utopia by Xenonlit
Julian Assange, founder of Wikileaks,was exposed as a far right wing operative-at-large. While the far left wing is still gushing all over him, he is actually a supporter of right wing extremists. Has the far left merged with the far right when it comes to extremist policies?
Would Assange have become such a darling of the left if it had been known how he feels about Ron and Rand Paul? He called the Pauls the "only hope" for liberty in America. Assange said in an interview that, "The libertarian aspect of the Republican Party is presently the only useful political voice really in the U.S. Congress," He called himself "a big admirer of Ron Paul and Rand Paul for their very principled positions in the U.S. Congress on a number of issues."
Like race? Abortion? Civil rights? Eliminating Social Security? Who gave Assange a PhD in American society?

Assange has also aligned himself with two far right wing parties in Australia. Should he ever get out of the Ecuadorian embassy in London to meddle over there, would his left wing acolytes stay with him?
Assange's problematic allies are the Australia First Party, The Nationals, and the Shooters and Fishers Party. The Australian Wikileaks party has "a complex preference deal with micro parties, mainly right-wing, in a bid to get a candidate into the senate," according to the Brisbane News.

And now, this scurvy, right wing crew of rabid right wing hackers and journalists have colluded with mentally ill ex-soldiers and gullible low-achieving NSA sub-sub contractors to sabotage the U.S., its relations with allies and the first Black President.

Currently, Greenwald is exploiting his role as a "journalist," convincing many that journalists are under draconian government surveillance or attack. He put out the maximum drama and lecturing after David Miranda's detention in August. According to Daily Kos, Greenwald eventually admitted that he and his partner, Laura Poitras "were, in fact, using his significant other/husband, Miranda, as a mule to transport the stolen classified documents."

This is how I have long felt about Greenwald and Assange. Ever since I suffered some of Greenwald's articles at Salon.com, I noticed at how he and Assange never explained why they only targeted the U.S. or Obama, but were virtually invisible during the Bush II administration. Maybe they were waiting for the Koch Bros to send them some ALEC money through the Paul pere et fils.
Who knows. They came from the deeps and I hope they slither back down there soon. I heroes to blow the whistle on worse problems. I want heroes who do not offer worse problems and no solutions.
SOURCES:
Democratic Underground
http://www.democraticunderground.com/101671700

Before It's news
http://beforeitsnews.com/opinion-liberal/2013/09/why-is-glenn-greenwald-promoting-an-extreme-right-wing-911-truther-2468406.html

Brisbane Times
http://www.brisbanetimes.com.au/federal-politics/federal-election-2013/wikileaks-attacked-for-directing-preferences-to-rightwing-parties-20130819-2s5ng.html

The Southern Poverty Law Center on Oath Keepers
http://www.splcenter.org/blog/2013/07/25/oath-keepers-rally-reveals-radical-politics-of-group/